Medium Roast Whole Bean Coffee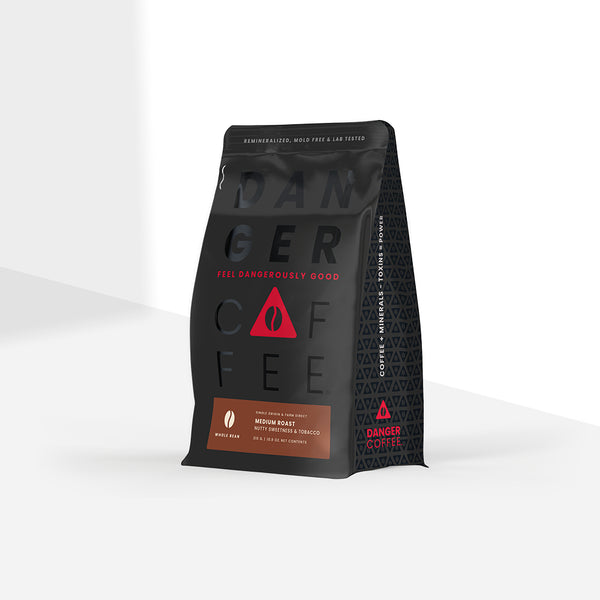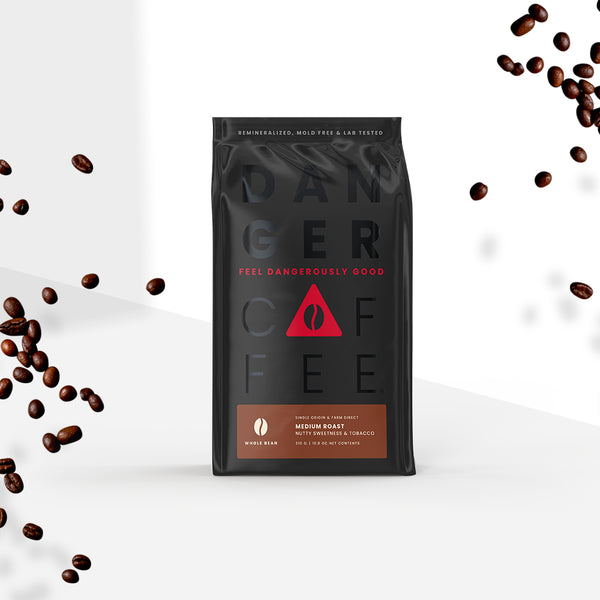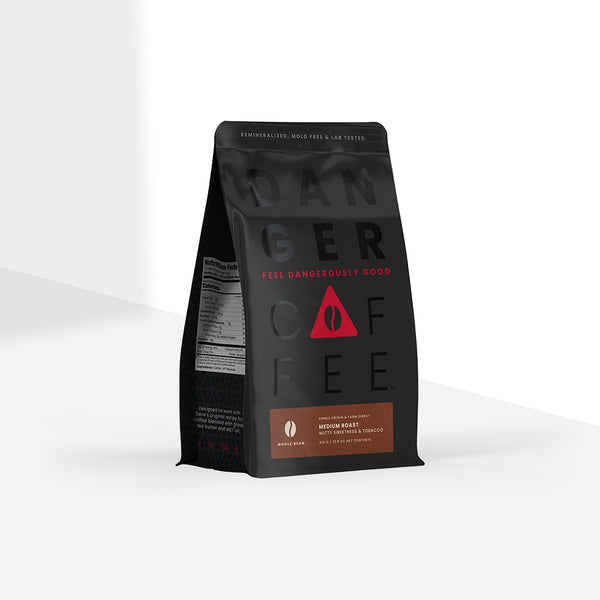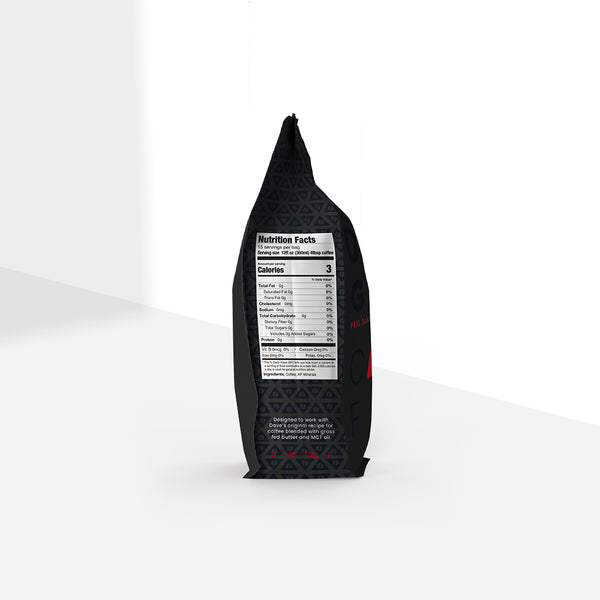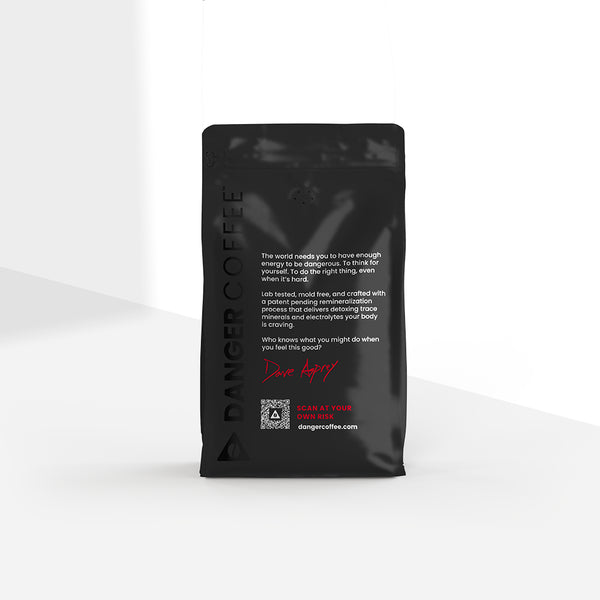 Overview
Danger Coffee™ is Specialty Coffee Association, (SCA) grade, lab tested free of mold and other impurities and farm direct from Central America. We take the beans and remineralize them in ancient plant minerals known as Fulvic and Humic. These incredible minerals interact with the heat of the brew to infuse your body with over 50 trace and ultra-trace minerals. The patent-pending remineralization process delivers the vital nutrients your body craves. For more information on the minerals, click here
Tasting Notes
Danger Coffee™ Medium Roast is the original blend. It has the perfect balance of nutty sweetness and pipe tobacco. A smooth finish you can't really go wrong with!
Process
All orders are roasted daily to provide you with the most optimum freshness. You may notice some mineral dust on your beans, that is just part of the magic.
Harvest Method                    Hand Picked (selective)
Processing Method              Parchment-dried via mechanical demucilagination
Drying Method                     Patio and mechanical
Recipe
Danger Coffee™ is designed to pair perfectly with Dave's original recipe for coffee blended with grass-fed butter and MCT oil.
INGREDIENTS
Roasted Arabica coffee beans and minerals.
Coffee Weight: 10.9 oz
How Subscriptions work
Enjoy the convenience and the savings of a Danger Coffee subscription. You have the option to have a box of Danger Coffee arrive at your door every two, three or four weeks, ensuring you never miss out on a cup of the clean, mold-free, remineralized coffee created by legendary biohacker Dave Asprey. Modify or cancel your subscription anytime.
Step 1: Create your account
Step 2: Select type of coffee you want
Step 3: We'll deliver on your schedule. Select how often you want us to deliver new coffee, (you can pause anytime). Orders in the United States over $60 ship free!
Step 4: Wait for your freshly roasted Danger Coffee to arrive. 
I love this coffee… It must be pure cause if I drink any other coffee I get headaches cause my system is only used to pure organic foods and drinks…
Very delicious!! It tastes really nice and you can taste the evolution in flavor profile as the cup cools down begins with rich chocolatey tobacco notes and ends on a slightly fruity note once it has cooled down a bit. Show me video puppy video
Best coffee I ever tasted!!!!!!!!
Yeah, the best tasting and smelling coffee I ever tasted !
Best coffee I've had and best in the French press.
Expensive but worth the money
Good coffee that I would recommend and buy again. Thank you, Dave Asprey!
Best tasting coffee ever! Love the blend of Irish butter and Brain Octane MCT oil! New morning fav!
I like the medium roast and just because of personal preference, I do t care for the dark roast